Are you a staunch Yahoo user? You might be using Yahoo for years now, but that doesn't call for a flawless experience. Once in a while, your beloved Yahoo can ditch you and go insane. But not every time Yahoo is at fault; sometimes it's you who have mistakenly set a wrong setting and now crying over it.
Here in this guide, I am going to talk about one such negligence done by Yahoo users like you that left them complaining about not receiving emails on Yahoo. So let's find out the reasons and their workarounds.
What Makes Yahoo Not Receiving Emails?
If you are not receiving any emails on your Yahoo account, there could be several reasons for that and without looking at the root cause, you cannot proceed towards applying solutions. So, let's have a look at why your Yahoo Mail account is not receiving any emails:
1. Yahoo Mail Server is Down
This is one of the most common reasons for not receiving any emails on your Yahoo account but is mostly ignored by the users. Sometimes what happens is that the email service goes down for some minutes and that can completely disrupt the functioning of your email account; this can happen with Yahoo as well.
2. Wi-Fi has no Signal Strength
Another common and basic reason is your Wi-Fi connection is not sending any signals to your device and that's why you are not able to refresh your Yahoo account; hence not receiving any new emails. Even if you are connected to the internet, it is possible that the internet speed is slow.
3. Setting Incorrect Email Filters
Creating filters lets you organize your emails properly; it makes it convenient for you to look for a particular email later. However, sometimes this can also create issues when the email ends up landing in the wrong folder. So in this case, you have received the email, it's just that the email has reached a different folder due to creating incorrect filters.
4. An Outdated Browser
Using an outdated browser can also lead to issues with your Yahoo Mail account. If you are no longer receiving new emails, chances are your browser has gone outdated or is no longer supported by Yahoo.
5. Outdated Yahoo Mail App
Similarly, if you are using an outdated Yahoo Mail app, that may also be the reason for not getting new Yahoo mails.
6. Not Enough Storage Space
If you don't have enough storage space left in your mail account, you no longer will receive any new emails.
7. Sender is Blocked
If you have mistakenly blocked the email address from which you are expecting an email, you're not going to receive it.
8. Email Forwarding is On
If email forwarding is on, your email will automatically get forwarded to another email account. This could be one reason you are not receiving new emails on your Yahoo Mail account.
Troubleshooting Steps to Take When Yahoo is not Receiving Emails
1. Check Server Status of Yahoo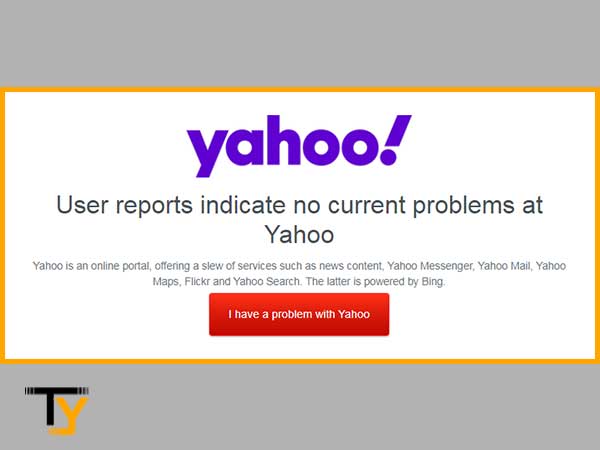 Whenever your account stops receiving new emails, you must always check if the other features of Yahoo are working well. You should also check if Yahoo is facing an outage. Go to this link- https://downdetector.in/status/yahoo/ and see if it shows any issues with Yahoo. If yes, then wait for the time the issues get resolved at Yahoo's end or if there is no issue from Yahoo's side, proceed to the next solution.
2. Check your Internet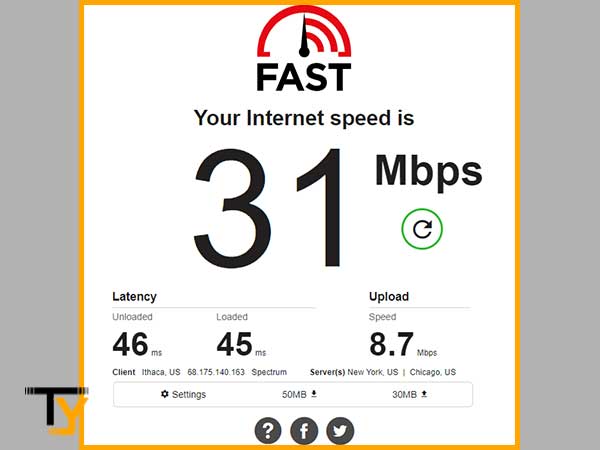 This is an obvious but important one; have a look at your Wi-Fi signal strength if it is adequate or not. Maybe the internet is working but the signal strength is so low that you are not getting any new emails. In this case, the only option you have is to either switch to a better network or just wait till the network gets better. You can also try other activities on the internet and if you are able to do so, it means the issue is not with the network.
3. Optimize your Browser
First, you need to ensure that you are using a browser that is supported by Yahoo. Yahoo no longer supports Internet Explorer and if you are still using that, it would be better to switch now.
Apart from that, you can go on clearing the cache, cookies, and history of your browser as too much junk can also make it slow ultimately resulting in so many issues.
To clear the history of your browser, go to its menu and then select the 'History' option; and finally, click on 'Clear browsing data' to give your browser a fresh start.
Also, if your browser is not updated, check if an update is available, then go get it. After following all the above steps, you will surely start receiving new emails on your Yahoo Mail account. This will also help if you aren't able to send emails from your Yahoo account.
4. Check All Your Folders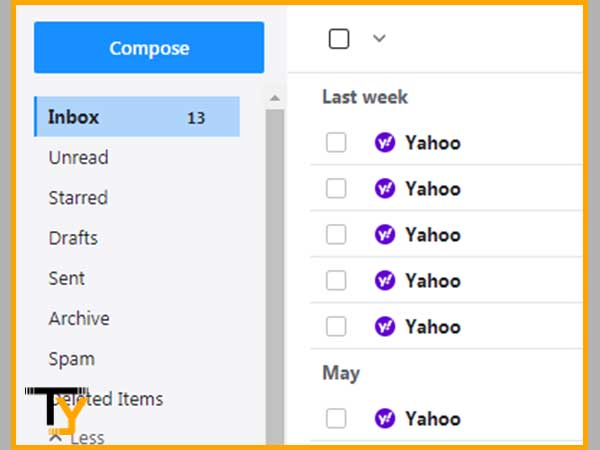 Sometimes you are receiving new Yahoo emails usually, but you are not able to locate them. At times the email may land into the wrong folder such as the 'Spam' folder, or it is also possible that you have deleted it without noticing. Do not worry, deleted emails stay in the 'Trash' folder for 30 days; so if you are lucky, you may find your lost email there. Also, check the spam folder carefully before you move to the next troubleshooting tip.
5. Check the Block List
If still, new yahoo emails are not showing up in your inbox, make sure you have not blocked the sender by mistake, this you can check from your Yahoo Mail settings.
Go to Settings> More Settings> Security & Privacy> Blocked Addresses
6. Turn Off the Email Forwarding
The email forwarding feature lets you forward all your emails to your other email address. So if you have activated this option and have completely forgotten about it, that is why your Yahoo Mail is not receiving emails. You need to turn it off and to do that go to Settings> More Settings> Mailboxes. On the right, you will get the option to add or remove an email address to forward your Yahoo emails.
7. Check the Filters
Yahoo filters help you organize your emails. When you create the filter to receive a specific type of email, the emails you receive directly land there. However, this means that emails can also land into incorrect filters if you haven't set them up correctly. So make sure to check all the folders carefully for the email.
You can also create and remove filters, for that, sign in to your Yahoo account, go to Settings> More Settings> Filters. On the right, you will get the option to add or remove filters.
8. Check The Reply-to-Address
When someone replies to a mail they have received from you, they tend to use the 'Reply' button. However, if you have set another email address for the 'Reply-to-Address' option, you will get the response on that email which you have set. You can check this by going to Settings> More Settings> Mailboxes and then select the primary email; on the right, you will see the option 'Reply-to-Address' where you have to check if the right email address has been used or change it.
9. Check the Incoming and Outgoing Server Settings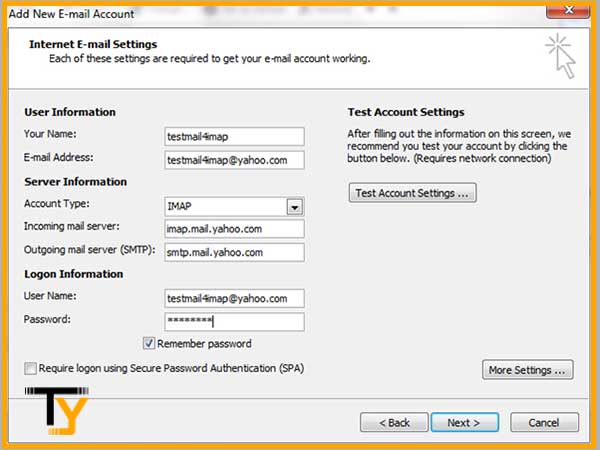 In case you have set up your Yahoo Mail account on Outlook, you will need to check if you have entered the correct IMAP, POP, and SMTP settings for it. These email server settings are responsible for receiving as well sending new emails. So, if you haven't entered them correctly, you may not receive new emails and Yahoo may stop working with Outlook.
Not Receiving Yahoo Mails on Android? Here's What You Need to Do
The same issue can also arise on your Android device as well, and you may find that Yahoo Mail is not loading new emails; in that case, you have to apply the given troubleshooting tips:
Install the latest version of the Yahoo Mail app if available.
If you are using a mobile browser to access your Yahoo account, make sure it is updated. Also, clear all the junk from your browser. Besides, ensure that the operating system of your mobile device is up-to-date.
Remove your Yahoo account from the mail app and then re-add it.
You can also try uninstalling the app and then reinstalling it.
Make sure your Yahoo account has enough storage space to receive new emails.
Not Receiving Yahoo Mails on iPhone? Here's What You Need to Do
If you are not receiving new Yahoo emails on your iPhone device, you can consider following the given troubleshooting steps:
Sign out of your Yahoo email account and then sign in back to re-establish the connection.
If you are using a browser on your iPhone to access your Yahoo account, make sure it is an updated one.
Make sure your Yahoo account has enough storage space to receive new emails.
Update the Yahoo Mail app or the in-built mail app that you are using to use your account.