No matter how influential or famous an app is, if it's a social media app, it is always prone to get attacked by hackers, just like Instagram. Presently it is one of the most preferred social media apps by users and hackers as well. This is why there is two-factor authentication on it. With this method, you can only log in to your Instagram account once you have entered the code sent by Instagram on your mobile device or your email ID. However, users often complain about Instagram not sending SMS codes.
Imagine you have already provided your credentials to the app and are waiting for the SMS code to log in to your account and not getting one. It might be one of your nightmares because there's nothing you can do at this point. You aren't logged in to your Instagram account and there is no other way.
But since you are here, I bet you are looking for solutions to Instagram not sending SMS code to phones and Instagram not sending security code to email. So without any further due, let's dive in.
Why Instagram Might Not Be Sending Confirmation Codes?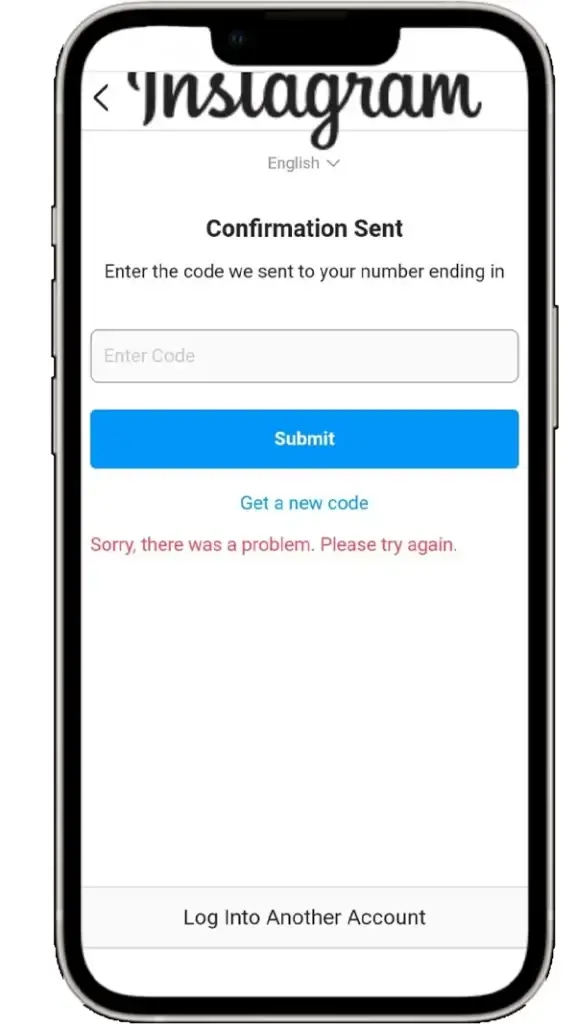 Before heading directly toward the solutions, let's have a look at what could be the possible reasons for one might not be able to receive codes on Instagram.
Notes
The reasons for Instagram's two-factor authentication not sending SMS are similar to Instagram not sending a security code to email.
Here are some possible reasons why you might not be able to receive a code for an Instagram login:
1. Your phone number is blocked by Instagram- There are chances that the phone number you have provided is blocked by Instagram. It often happens with users who violate Instagram's set of regulations. If that's the case with you as well, then the Instagram account linked with that number might have been disabled by Instagram. Although there are ways to recover a disabled account on Instagram.
2. Your IP address is banned- Just like a banned phone number, using a banned IP address too will preclude you from receiving the code on Instagram leading to an unsuccessful Instagram verification and login.
3. Enter the same phone number- It is possible that you have provided the same mobile number for Instagram verification consecutively multiple times. This will also exempt you from receiving an Instagram code.
4. Overloaded server- There are times when the Sim card provider's server is too busy. If that's the case with you, you might have to wait for a little while to receive the code or you may even not receive the code at all. You can try again later though.
5. The VPN you are using is banned- Just like a banned phone number and server, the VPN you are using to log in to your Instagram account may be banned too. Try changing the VPN to some other area or turning it off.
So these are the major causes why you might be facing the Instagram not sending SMS code issue. Let's now head toward the Instagram security code fix and see how it goes.
Solutions to Fix the Instagram Not Sending Code Issue
Here are some solutions that you can use when Instagram is not sending SMS code to your phone. Also, keep in mind that the solution to Instagram not sending SMS code to the iPhone is the same as the code not sent to email.
Check Your Internet Connection
The first and foremost thing to do is to make sure that you have a stable internet connection. Be it a minor or a major technical problem with any app or site, the very first thing to check is the internet connection as it often happens that there is a problem with the internet's connectivity and we are looking for other ways to get rid of the problem.
Provide Permissions to Instagram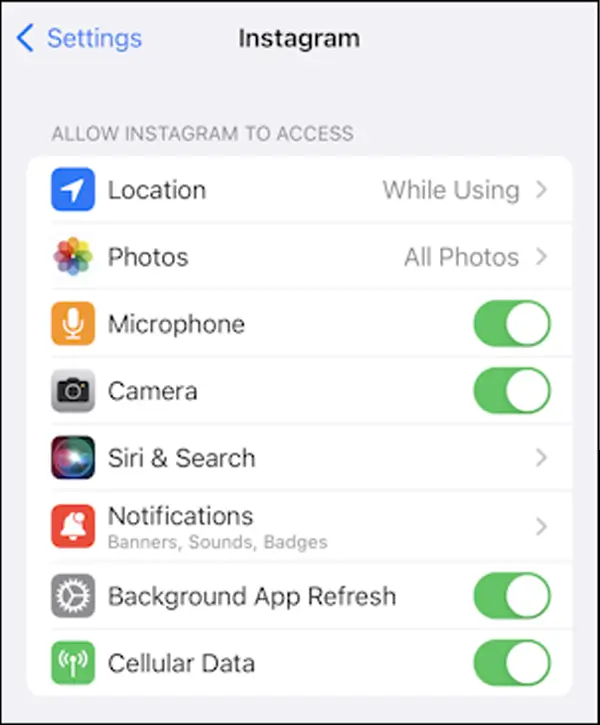 There's a set of permissions that you need to provide to the apps on your device so that they perform the necessary functions properly and without any interruptions. For this, you must have your Instagram account logged in to your device, then visit the settings section of your mobile device, locate the Instagram tab and turn on every button you see for enabling the required permissions.
And then wait for a while to receive the SMS, if you still don't receive the code, then try the other fixes.
Check the Spam Folder on Your Email
If you receive the code via your email, make sure you check the spam folder of it as well. As it frequently happens that some of our important emails are transferred to the spam folder. Hence, see if there's one in it or not.
Update the Instagram App
Another method you can try while not receiving Instagram security code SMS is to update the app. You can simply visit your respective Play Store and start updating the app to its latest version.
You can also clear the cache and other unused data from the settings section of our mobile device if you feel like there has been a lot of cached data stored for too long.
Login From a Web Browser
Another method you can try is logging in via the web. It may have happened that there's some glitch the app has been facing and which is why you are unable to receive the code.
Just make sure that you use the same IP address that you used previously, otherwise, Instagram will send you a message for privacy breach and that might hamper your Instagram account.
Contact Instagram Support
If none of the above methods worked out for you then you have nothing left but to wait for a couple of hours and contact the customer support team of Instagram. Because at this point, only they can solve your Instagram two-factor authentication, not sending text problem.
So these were the possible solutions you can use while not receiving Instagram security code SMS. But even after all that, you must be pondering over this one though what is the whole purpose of this verification code? Let's find out.
Things You Should Know About Instagram Security Code
Like mentioned above, it has been really important in the last few years to put extra security and privacy on your social media handles. This is why two-factor authentication is really essential these days.
Due to this two-factor authentication only, Instagram asks its users for the code it sent to their registered mobile number. Only after filling in that specific code, a user will be logged in to their accounts.
So if this verification code is of so much importance, why is Instagram still lacking in its services? Why is it still not sending the SMS code? Well, that's what we are about to find here.
Remember: Instagram is now owned by Facebook, so if Facebook is facing a glitch or a server issue, there are major chances that Instagram would face some too, and Instagram users won't be able to use most of its features.
The Phone Number is For Your Account Verification
Whenever you create an account on Instagram, the platform asks for your phone number, email address, or both, although it's optional to provide either of them. But all of this is for your own account's safety. So, whenever there is any sort of unusual activity in your account or Instagram suspects anything, it can alarm you via email or SMS.
'Unusual Activity' Message
Like said before, whenever Instagram detects any unusual or suspicious activity, it notifies the account holder. Plus, the security code helps Instagram identify the right person and not any imposter who may harm your personal data.
The SMS Code and Email Verification Can Both Fail Sometimes
Yes yes, I know this is quite unfortunate, but true as well. You know that both phone number and email verification are mandatory when it comes to Instagram security, but what you should also know is that they both can fail at the same time and that too without any prior notice.
There are chances that the mail could have been transferred to the spam folder on your email or the SMS has been stuck due to some server or network issue.
FAQs
Here are some frequently asked questions about Instagram not sending the confirmation code:
Ans: There are some backup codes that Instagram sends you when you enable two-factor authentication. You can use those codes in case you don't want to use SMS or email verification.
Ans: Instagram locks some accounts temporarily for violating its guidelines.
Ans: There can be many reasons Instagram is not sending you a code-
Check your network connection.
Grant the necessary permissions to the app.
Update the app.
Try logging in from a web browser.
Contact customer support.
Ans: The query "Instagram not sending SMS code Reddit 2022" is often searched by people on Reddit as well. As people have been looking for solutions for the same all over, Reddit is a platform where people can form a community and ask about any possible issue they have been facing.