GoDaddy is the go-to platform if you want to get a domain for your website. Businesses going online is a common scenario these days and if you are planning so, you might be looking for some reliable source that can take your business online with ease. GoDaddy is the most trusted name for that matter and since 1997, it has been offering hosting as well as email addresses for businesses.
Go Daddy offers a lot of services and it can be quite confusing to log in to your account; here you will find all the information regarding GoDaddy and the login process.
Steps to Log In to GoDaddy Account
If you have created a GoDaddy account, here is how you can log in to access its various services. To log in to your GoDaddy account, you can either log in through your email address or the email hosting offered by Microsoft. So let's begin
To login to GoDaddy through email, go to https://sso.godaddy.com/?realm=idp&path=%2fproducts&app=account
Now, you can log in either by entering your 'Username or Customer #' or simply use your 'Google' or 'Facebook' account to log in.
Type your username and password and click 'Sign in' or else click on 'Google' to log in through your email account.
Steps to Log In to GoDaddy Workspace Webmail
Workspace by GoDaddy is the email security solution that you get when you purchase hosting from them. We all know how important an email address is for effective business communication. GoDaddy's email solution lets you manage Gmail and GoDaddy email at the same time.
You can set up your workspace email account with GoDaddy after buying a domain with the company.
To look professional, it is recommended to buy an email address that matches your business name and this can be done while registering for a domain with GoDaddy or you can buy the email address later by simply logging in to your GoDaddy email account as explained previously.
Once you have set up your Workspace email account, you can log in to Webmail which is an easy way to access your email using any browser and this way you can also confirm that the email address you bought and the password you have created is ready to use.
Here are the steps to log in to GoDaddy workspace email:
The first step is to go to the GoDaddy webmail login page
Then enter your GoDaddy email
After that, type in the password
And finally, click on 'Sign in'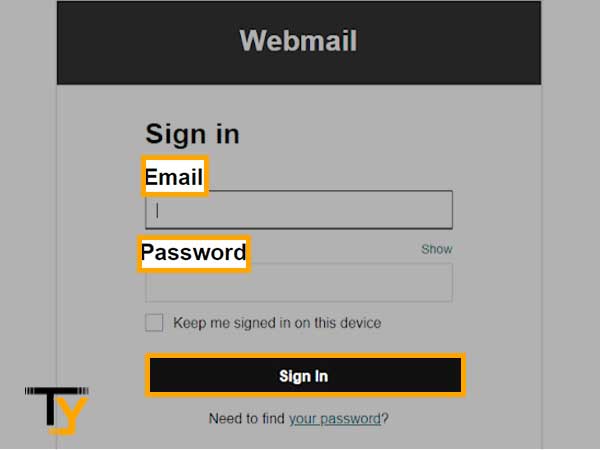 In case, you don't have an email address, you can set up your Workspace Email account and create an email address in the Workspace Control Center as follows:
Log in to your Workspace Control Center using your GoDaddy username and password.
Click on 'Create' at the top of the Email Address list
3. Next, type in your email address and choose your domain.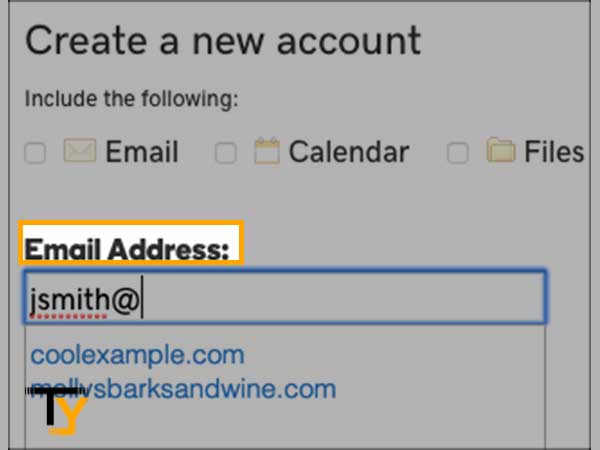 4. Type your password and enter it again to confirm.
Finally, click on the 'Create' button; then enter your email address and hit 'Send'.
It may take some time to set up your email address and as you receive the confirmation email, click on 'Next'.
Steps to Log in to GoDaddy through Office 365
Apart from webmail sign in, GoDaddy even lets you log in through Office 365 as the former has collaborated with the latter; go with the given directions:
Go to the Sign-in link- https://sso.godaddy.com/?realm=pass&app=o365
Enter your Office 365 email address and password, click on 'Sign in'
These were all the ways using which you log in to GoDaddy's webmail or workspace, but there can be times when you face difficulty while logging in to your GoDaddy webmail or email account; let's see what you can do in such situations.
Facing Difficulty While Logging in to your GoDaddy Account?
Email accounts are in close acquaintance with login issues; there cannot be a single email account owner who has never faced issues while accessing his account. The same goes for GoDaddy and there can be several occasions when you aren't able to log in to your account.
List of login issues with GoDaddy account:
You don't remember the correct password
Your GoDaddy account is locked
You are facing a problem with two-step verification
To fix the login issues, you can try to reset the GoDaddy password as explained further.
Reset GoDaddy Password with the Right Steps
For whatever reason, if you aren't allowed to sign in to your GoDaddy webmail account, you can simply reset the password as follows:
Go to the GoDaddy's Reset Password link- https://sso.godaddy.com/account/reset?action=submit&app=www&realm=idp
You will need to enter your Username in order to reset the password; press 'Continue'
You have to choose the recovery email address linked with your GoDaddy email account to get the reset link.
Follow the instructions and then create a new password for your email account.
If that doesn't help, you can still call the GoDaddy official number for support and help i.e. 040 67607600 to get your account back.
For other email services, you can consider the given topics to know all about their login process: