These days, we have several instant messaging apps to connect with people over large distances, which is a faster means of communication than emails. However, the importance of emails is still intact, that's why these are still used as an effective way of communication for most of the official work. Nowadays, emails have become a more professional means of transmission of information. Most of the information that is shared by and among co-workers always takes place through emails.
One very prominent email client that has been in service for decades is AOL. AOL is used by millions of Americans for their day-to-day official conversation. Thereby, where most of our work and official information sharing is dependent on emails, the "AOL emails missing" problem is no less than losing the company's confidential data. Thus, it needs to be resolved at the earliest.
To solve the problem of AOL mail disappearance and provide you with solutions to how to restore them, we have written this article.
Why did AOL's email go missing?
AOL emails do not go missing on their own, there are several reasons that can cause the email disappearance. Below listed are some of these:
Email might get mistakenly deleted
Email may be present in the wrong email folder
Email might be marked as spam and sent straight to the spam folder
Delay in the delivery of the email
Incorrect email configuration in a third-party email client.
Account gets deactivated due to inactivity.
Troubleshooting methods for AOL email disappearance issue
In the previous section, we listed some of the common reasons that can be behind the AOL mail missing problem. Therefore, in this section, we are going to address these and some more reasons one-by-one by going through which you can restore missing AOL emails.
Problem-1: If the email is missing because it is deleted
At times, it happens that we accidentally delete important emails, about which we remain unaware for most of the time and thus, find ourselves in a panicking situation when we couldn't find it.
Now, there can be two scenarios in this situation, if less than 7 days have passed since the deletion of the email or more than seven days have passed.
Based on your condition, there are two methods to fix AOL mail disappeared issue, these are as follows:
A. Recover missing email from trash
If only 7 days have passed for which your email is missing, then you should first look for it in the Trash folder. Emails before getting permanently deleted are moved to the Trash folder and remain there for seven days. Users can easily recover emails from Trash by following these steps:
Sign in to your AOL email.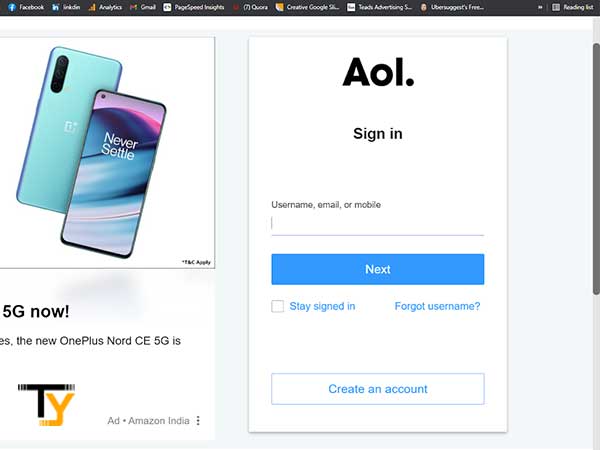 In the left sidebar of the email, click on the Trash option.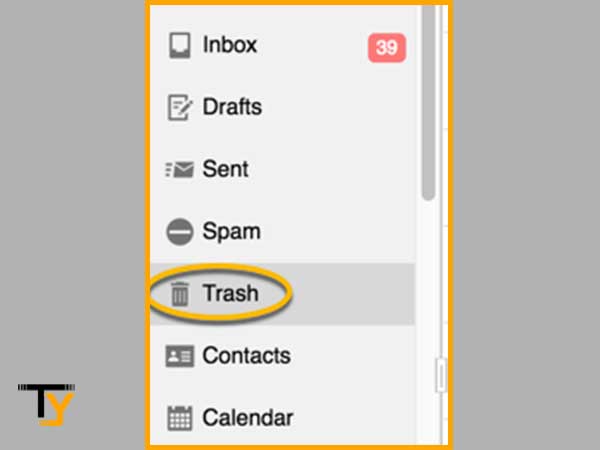 Now, all the deleted emails will appear.
From all the deleted emails, select the email which is missing.
From the options present in the top bar, select More.
Then click on the "Move to:" option and select inbox. After doing so, the AOL missing email will be moved to the inbox.
B. Recover permanently deleted email from the server
If your email is missing for more than seven days, then it can no longer be found in the Trash. In order to recover it, you have to request its recovery from the AOL email administrator. You can also use an email data recovery software that will retrieve all the deleted and missing data of your AOL email account from the email server. Using such recovery software you can even recover your old AOL emails, and thus, this also provides the solution to your problem of "How do I retrieve old emails from AOL?".
Problem-2: Email present in some other folder
Many times it happens that we mistakenly move emails to the wrong folder that are present within our AOL email dashboard, due to which they are not displayed in the inbox and thus, people think that these emails are missing from their email account.
However, you can always move an email from one folder to another without any difficulty. Therefore, you must look for a missing email in different folders of your email account.
Problem-3: Troubling AOL Mail filters
At times, it happens that the filters applied to your email account cause the incoming emails to bypass the inbox folder and move to some other folder like Trash or Spam. Thus, to get the solution to AOL mail disappeared from iPhone or desktop problems, you should look for the required email in the Spam or Trash folder and recover it from there.
Other than that, you are required to edit your AOL email filter settings to prevent emails from going to other folders, in the future.
Mentioned below are the steps by which you can edit filter settings in AOL email:
Sign in to your AOL Desktop Gold email account.
From the top menu bar, select the "Options" option and click on the "Mail Settings".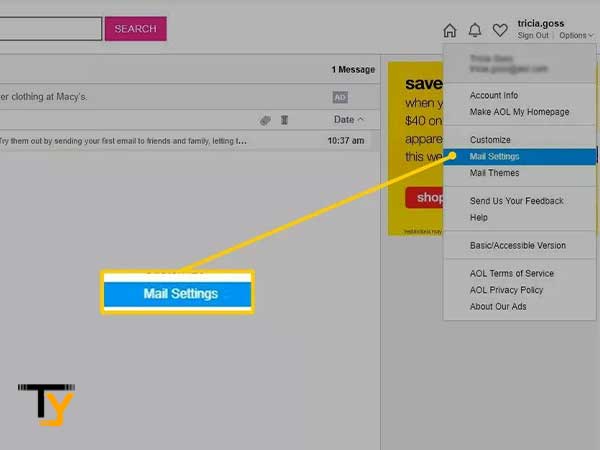 In the text area, type "mail filter" and click on the Go button.
Select the Filter settings option.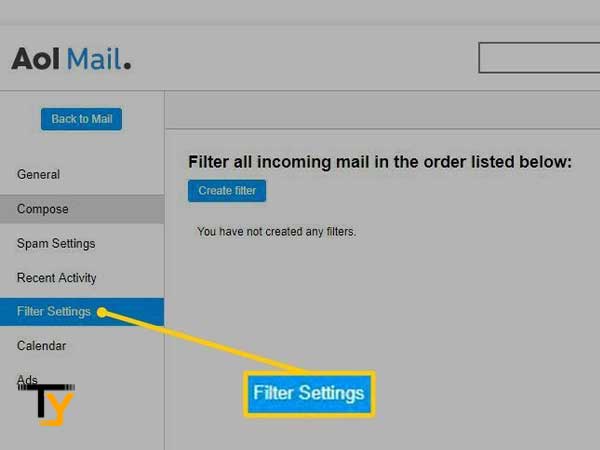 Move the mouse over the filter's name that is causing the problem.
Click on the Edit button.
Do the required changes in the filter settings.
Click on the Save button to save the changes.
Problem-4: Email sent to Spam Folder
Most of the time it happens that when the same email is sent to a large number of recipients at the same time, the email gets flagged as Spam by the AOL email security due to which the email is sent straight away to the spam folder. Thus, you can solve your AOL mail missing issue very easily if such a case happens to you.
Thus, if you are expecting an email but haven't received it yet, then you should look for it in the Spam folder. Following are the steps by which you can recover a missing email from the Spam folder:
To begin with, you have to sign in to your AOL email account.
From the left sidebar menu, select the folder named Spam.
Now, all the emails that have been marked as spam will appear. Find the missing email you are looking for.
Select the email by clicking on the checkbox present adjacent to it.
From the top menu bar, select the Not Spam option. Then, the email will be moved to the inbox.
Problem-5: Delay in Email Delivery
If you are expecting an email but not able to find it in your inbox folder, then you may think that AOL email disappeared from your iPhone or desktop, however, this can be due to the mere issue of AOL email delayed delivery.
AOL emails are often delivered at the same time they are sent. However, at times, this can happen that the delivery of the email gets delayed. This can happen if the server of the email is temporarily down, an unusually large number of users are using email at the same time, or routing issues.
In such a case, you have to wait for some time till the conditions get normal or if possible, you may ask the sender to send the email again and see if the email arrives this time.
Problem-6: Incorrect Mail server settings in a third-party email client
One of the main reasons why a user cannot receive their AOL email is due to the settings of third party email clients such as Outlook or the Mail application on your phone. The settings in the program may be set to remove email from AOL servers each time you check your email, due to which the AOL sent mail gets disappeared and you are not able to find them.
If your email is not missing but goes straight to an unexpected folder, it can be a common result of using IMAP to access your email. IMAP syncs your emails no matter where you use them, which means that emails are sorted according to customer specifications.
Following are the mail server settings of the AOL email that are to be used while using AOL mail in any third-party email client:
| | | | | |
| --- | --- | --- | --- | --- |
| Email Protocol | Incoming Mail Server | Port No. | Outgoing Mail Server | Port No. |
| POP3 | pop.aol.com | 995 (for SSL) | smtp.aol.com | 465 (for SSL) |
| IMAP | imap.aol.com | 993 (for SSL) | smtp.aol.com | 465 (for SSL) |
Problem-7: Account inactivity for a longer period of time
If you are also questioning yourself, "Why are my emails disappearing from AOL?", then this is due to the reason that your AOL email account is going through the account's deactivation process. Following are the reasons for the same:
If you have requested AOL internet service to deactivate your account.
You did not sign in to your account for a longer period of time or you haven't been active for a long time.
If you have violated any terms of use of AOL, then also you can face account deactivation.
If your account is in the middle of the deactivation process due to any of the reasons mentioned above, then some of your emails might get missing because of the data deletion of your account. In order to recover your missing emails, you have to request the same from the AOL email administrator.

Related Post