Sadly, hacking has become very common these days. We often get to see people posting about how their social account was hacked, and then they apologize for anything wrong that the hacker may have done using their account to their followers.
With WhatsApp being one of the most used apps, the occurrences of hacking are being noted in the app as well.
But what if you don't know whether your WhatsApp account is hacked or not, despite having your device with you all the time? Worry not, as there are still some ways that you can use to check if someone has hacked your WhatsApp account without your mobile.
In this article, we are going to discuss whether WhatsApp can get hacked without the victim's phone and how one can know if their WhatsApp account or chat is hacked. So let's find out how and then get to the solutions part.
How Can WhatsApp Get Hacked Without the Victim's Phone?
The damages that hacking causes can make the victim pay a big price. Hacking is usually done with the purpose of blackmailing. There are numerous ways that a hacker can use to hack people's accounts. Unfortunately, one way or the other is emerging day after day for hacking and scamming people which is dangerous. Even simply downloading a picture or a video can lead to hacking of the whole account. You won't be able to access your own account and data anymore. Must be so frustrating, right?
But how did the hacker do it? Where did you leave the loose ends? Let's see what might've happened.
Using WhatsApp Web
If you ever encounter an unusual login with a device that you can't recognize, then it is possible that your own tiny mistake landed you there. As the saying goes, prevention is better than cure, if you have used WhatsApp Web on a friend's device and didn't log out, your data can be misused by them. They just have to tap on "keep me signed in" and even after you exit the browser, your account will remain signed in on their devices, thus, leading to unfavorable consequences.
Pegasus Attack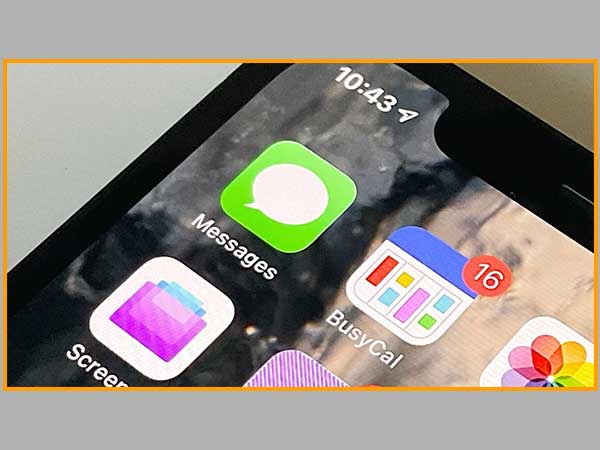 This hack is a very difficult method to crack since skills are required to do it. It is the type that defeats even Apple iOS 14's security, so one should make sure to never give their mobile number to strangers or even new friends. In the Pegasus technique, hackers just have to make a WhatsApp voice call to their victim's mobile to have access to their device completely. What's worst is that even if the victim doesn't respond to the call, the hacker may still get successful in hacking without the victim's awareness of the malware being placed.
Using Social Media
Most of our life revolves around social media now. However, what we think of as a common thing can lead to problematic outcomes. The sinful individuals can misuse it and get into our accounts by hacking. We tend to use social media apps without having our guard up and often open the messages that can result in hacking and all our data will be gone in one sway.
Use of WhatsApp Clone on Another Device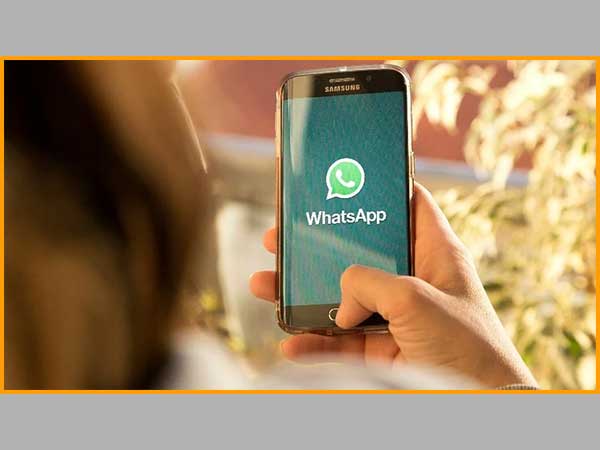 One of the most used methods to hack WhatsApp is by using a WhatsApp clone on another device. A hacker can get into your WhatsApp account by installing a WhatsApp clone that looks very similar to the original app. Then a link is sent to the victim to download the fake app and once they do so, their data starts to get collected through the app from their WhatsApp and their device as well.
Remote Code Execution via GIF
After a vulnerability was discovered in 2019 by a security researcher Awakened, it was researched how hackers can take control of WhatsApp using a GIF picture. A hacker can even hack the user's account when they visit their photos to share a media file. Despite the problem being later solved by Facebook, after getting notified by Awakened, there are still hackers who lurk around looking for similar ways of hacking.
Notes
Make sure WhatsApp is updated to version 2.19.244 or higher to avoid this type of error.
Using Third-Party Apps on Your Device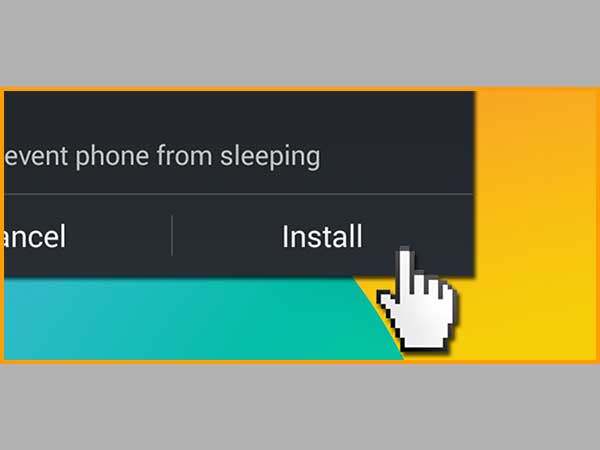 In the social media world, there are many apps that may easily break into your WhatsApp account and steal your personal information. The hacker just has to buy the app, and after installing it, they have to turn it on the target phone. Spyzie and mSPY apps are prime examples of such apps.
They can have access to private WhatsApp's data such as messages, contacts, and status updates. However, we strongly refuse to recommend anybody for doing any such act.
Media File Attack
In this attack, the media sent and received by the users such as videos and images of the device's external storage is misused. This is one of the most used and common hacks that a victim can easily fall for and unknowingly hand over their data right into the hacker's hands. It begins by switching the original item with a phony one. By doing this, the hacker changes the received item to a fake, and if the victim downloads it, they are playing right into the hands of the hacker and their device and its data will be gone.
These were some ways that a hacker can use and steps they may use to get to your WhatsApp account to hack it, now let's discuss how you can find out if someone is trying to hack or get into your account.
How to Know if Someone is Hacking Your WhatsApp Account and Chat?
There is a certain limit to which the hacker can hack your WhatsApp account. However, there is no telling how experienced a hacker can be. Even though there's a limited extent to which a hacker can get into someone's WhatsApp account, there's no doubt about how damaging hacking is.
The hacker can go through the victim's personal data which is so nerve-wracking and also get access to their chats and media. We don't even want to imagine a hacker making misuse of anyone's personal data. So now the question remains – how can you know if someone has hacked into your account or is trying to? Let's find out.
Check your Linked Devices on WhatsApp
The first and foremost possibility for a hacker to get access directly to your WhatsApp account and chats is via WhatsApp Web. If you have your WhatsApp account logged in on various devices, but there is an unknown device linked to it, it can be a hacker.
Check your WhatsApp activity
There is a high possibility that your WhatsApp account is getting hacked, if anything seems unusual in your log-in activity from a device that is unrecognizable, you should go ahead and look at it.
Pay Attention to New and Random Messages
We often receive messages from unknown numbers that turn out to be wrong numbers or the changed numbers of our relatives or friends. But, if you are getting such messages constantly, then it is a red flag that it can be a hacker trying to get a hold of your WhatsApp account by interacting with you. And once you respond to them, your account will be gone.
Go Through Your Contact List
Many people change their phone numbers due to their own number of reasons. As thousands of numbers get passed on to new people every day, there is a possibility for misunderstandings to happen. And that is what a hacker can make use of in order to get into your account. If you had a number saved that no longer belongs to the same person, and you are receiving messages from it, it can be the hacker, and you must look into the matter closely by confirming it from the number's old owner.
Look for Newly Added Friends
It so happens that we come across people and connect with them instantly and end up sharing our numbers. But, with the crime of hacking only increasing, the same people can turn out to be hackers. The hacker can even access your account by getting added to your contact list. Every possible thing that you can think of as a normal act might lead to the hacker getting access to your information and account as well.
These were some possible ways by which a hacker can hack your WhatsApp account. Now, let's see what the New York Post has to say about WhatsApp becoming dangerous for texting in the upcoming time.
WhatsApp Might Become Dangerous for Texting: Ex-Facebook Boss
According to the New York Post, WhatsApp's former Facebook boss has warned of a "privacy and security nightmare" for WhatsApp if big changes go ahead.
It has been said that under the proposals, other messaging platforms along with WhatsApp will be forced to make their apps interoperable which means that messages can be sent between different devices. However, in order to make that possible, the end-to-end encrypted WhatsApp would have to be either removed or weakened which raises questions about the security and privacy of the users.
Encryption, which keeps text secure from hackers and prying eyes, would be hard to maintain between apps and might have to be weakened or removed, security experts say.
"There is no way to allow for end-to-end encryption without trusting every provider to handle the identity management… If the goal is for all the messaging systems to treat each other's users exactly the same, then this is a privacy and security nightmare."
WhatsApp's boss has even sounded the alarm, suggesting we could see an explosion of spam, misinformation, and hate speech as a result.
WhatsApp takes down millions of accounts every month for trying to distribute spam, but other apps might not be as effective.
FAQs
Ans: Yes, to recover a hacked WhatsApp account, the user should log off the WhatsApp Web and also request account deactivation.
Ans:
Keep your chats to yourself.
Turn on two-step verification on WhatsApp.
Don't log in to WhatsApp on unfamiliar devices.
Make sure that you aren't leaving your phone unlocked in public places.