There are many things to explore if you are looking for iPhone Repair Services near you. A reputable and experienced company can repair your expensive and beloved phone in a short period. If you're thinking about getting your iPhone fixed by a professional or repair service, there are many things you need to consider.
Are on-demand Repairs Available?
Repair services are offered at your premises. Many companies offer on-demand services in less than an hour, and these companies have professionals who specialize in iPhone repairs. Repairs may be fully guaranteed. Check the location of the repair company and whether the professionals can come to your desired location to fix the phone. Repair companies sometimes offer such services.
Get Apple-certified Repairs and Service
When you choose an authorized iPhone repair service provider, you can get assistance from trained technicians. They provide high-quality services using genuine iPhone parts.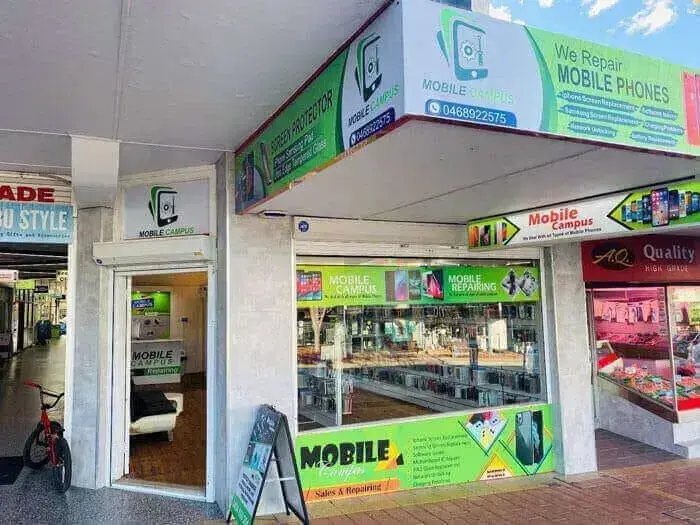 Inquire About Time
It is a better idea to check the websites of various iPhone repair service providers and ask how long it takes them to fix any particular iPhone issue. Make sure you ask how long the process will take. You have to wait for at least 24 hours or leave your iPhone with a professional. Some service providers can offer same-day delivery for some repairs such as a cracked screen, damaged iPhone, and more.
What is the Cost?
This is the very first question you should ask. It's important to ask about the cost of replacing or repairing your iPhone. Technicians can provide you with exact or approx. The repair cost only after examining your iPhone. The warranty should cover the repair. Various iPhone repair shops cost more than the actual repair cost, and you should be careful. Make sure you get the repair cost or quote in writing before leaving your iPhone with the repair service provider.
Sometimes these technicians suggest an additional repair that consumes time. Therefore, in that situation, you should give them your alternative phone number so they can contact you for your permission to proceed with other fixes.
Focus on Business
Learn what the iPhone repair service provider can do for you. You should check whether they specialize in iPhone repair or not. You should find a qualified and authorized service provider to fix your iPhone.
Using this guide, you can find iPhone repair services more easily. You should explore to know more about such repair services and get professionals to care for iPhone issues.
What to Look for When Choosing an iPhone Repair Service in Your Area
It is always important to take your iPhone to a reputed repairer to repair it. If you don't know how to identify the best repairer in your area, follow this blog, as we will discuss this in today's post.
So, without further delay, let's look at the methods to identify the best company that is providing the iPhone repair service.
Determine How Good is the Customer Service
There is no point in repairing your device if the customer service is poor. Therefore, you should determine how good the customer service is. You can find out more about the service by visiting the company's website.
Find out what customers or clients are saying about the customer service on the website. You need to inquire specifically about how they will assist you with the delivery of the device, the payment, and how they will handle the delivery. Make sure to ask about their customer service as well.
Determine the Reputation of the Company
To find out a company's reputation, you can visit its website (the same process you use) and look at the client testimonials. In addition, you can ask your family if they have experience with the company and read the online reviews.
When Can You Get the Device Back?
Your iPhone will be repaired faster by a good repairer. A skilled professional will also handle the repair. Nonetheless, the repairing company will provide you with a delivery date when you hand over the device. If no date is provided, ask when the device will arrive.
Furthermore, if you know anyone who has already had the repairing done by the company, ask them about the delivery date, whether they deliver the devices on time.
Is There a Warranty for the Service?
Reputable repairers always offer a warranty for iPhone screen repairs. You should ask about the warranty before you hand over the device. If not, you should choose a company that offers a warranty.
On the other hand, getting a warranty alone is not enough. Make sure you know what does the warranty cover and what components are covered?
Cost of Repairing
Many professional iPhone repair companies provide the services at affordable prices. So, when it comes to repairs, low-cost services are always preferred. To determine whether the company is suitable, ask about the price of each repairing service before giving your iPhone to it for repair.
Years in Business
You can find out how long a company has been in business by contacting them or visiting their website.
If you see that they have been providing iPhone repairs for many years, then you can get their service without worrying.
Let the Experienced Professionals Repair Your iPhone
The iPhone repairs at Mobile Campus are of the highest quality. If your device is not working well, contact us now for an iPhone repairs quote. If you have any questions, feel free to call us. We will solve them patiently.