Key Takeaways

Calgary is an attractive choice for families because it offers a blend of urban lifestyle and natural beauty.
Explore diverse neighborhoods to find the right one based on the proximity to work, school, and outdoor activities.
Consider commuting time and transportation options when selecting a neighborhood.
Build community connections by attending local events and engaging with organizations.
Embarking on a move to a different city can be both thrilling and challenging. Situated at the base of the Canadian Rockies, Calgary boasts a combination of urban refinement and natural splendor, making it an appealing choice for singles and families alike.
Should you be thinking about moving to Calgary, this all-inclusive guide will assist you in navigating the path toward locating your ideal home and acclimating to this lively metropolis.
Exploring Calgary's Distinctive Neighborhoods
Calgary comprises numerous neighborhoods, each possessing its distinct qualities and appeal. Before delving into your home search, take the opportunity to investigate the various areas of the city.
From Kensington's fashionable avenues to the family-oriented suburbs of Cranston, it caters to every way of life. Keep in mind your desired closeness to work, educational institutions, facilities, and outdoor pursuits when selecting a neighborhood that caters to your requirements.
As the graph represents, the population of Calgary was more than 1.4 million in 2022.
Investigating Schools and Academic Opportunities
For those with children, examining schools will likely be a primary concern. The city's educational landscape encompasses a variety of options such as public, private, and international institutions.
Begin by reviewing school ratings, curricular offerings, extracurricular activities, and transportation choices. This information will enable you to make an educated decision regarding schools that align with your family's educational aspirations and principles.
Do You Know?
More than 120 languages are spoken in Calgary, making it Canada's third most ethnically diverse city.
Gaining Insight into the Housing Market
The real estate market here can fluctuate; therefore, it is pertinent to grasp current trends and available housing options. Examine average house prices within your preferred neighborhoods as well as property types available—be it single-family houses, condos, townhomes, or apartments.
A local real estate specialist can offer valuable insights into the market while guiding you towards properties suitable for your budget and preferences.
Collaborating with an Informed Real Estate Agent
Procuring the services of a qualified real estate agent can greatly streamline your relocation process. A local expert not only possesses access to up-to-date property listings but also holds comprehensive knowledge regarding the city's neighborhoods, market fluctuations, and community amenities.
They can supply you with a tailored list of potential houses for sale Calgary that align with your specifications, reducing the time and effort required in your search.
Discovering Outdoor Leisure Opportunities
A major advantage to residing in Calgary is its proximity to natural attractions and outdoor recreational activities. Even if you are an enthusiastic hiker, or skier, or simply appreciate immersing yourself in nature, this city caters to every preference.
Investigate nearby parks, trails, and recreational facilities that correspond with your passions and pastimes. Living in a city that offers such effortless access to outdoor adventures can significantly enrich your overall quality of life.
Assessing Travel Duration
The daily travel to and from work or school can greatly influence your overall way of living. Before settling on a particular neighborhood, take into account the proximity to your job, educational institutions, and other significant places.
Be mindful of the traffic flow and public transport alternatives in Calgary, as they should play a role in your ultimate decision. A reduced travel time can result in more opportunities to appreciate city life and less time spent behind the wheel.
Embracing Calgary's Way of Life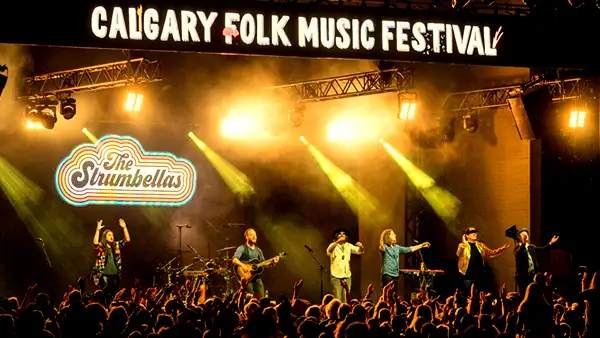 After discovering your ideal home and relocating to Calgary, allocate time to delve into the city's dynamic way of life. Throughout the year, it offers an array of cultural celebrations, festivals, and recreational activities.
From the renowned Calgary Stampede to the acclaimed Calgary Folk Music Festival, there is consistently something happening that showcases the city's distinctive and energetic atmosphere.
Establishing Community Connections
Fostering relationships within your new community is vital for a smooth transition. Attend local gatherings, become a member of community organizations, and engage in events that align with your interests.
This is an excellent method for meeting new individuals and discovering local customs, hidden treasures, and gaining a deeper understanding of everyday life in Calgary.
Navigating the Practicalities
Relocating involves various practical steps, from transferring utilities and updating your address to setting up local services like healthcare and banking.
Make a checklist of these tasks to ensure a smooth transition to your new home.
Embracing the Adventure
Moving to Calgary is more than just changing locations; it's embarking on a new adventure. The city's dynamic blend of urban amenities and natural beauty offers a unique lifestyle that's worth exploring. With proper planning, research, and a positive attitude, your relocation to this city can be the start of a new chapter filled with exciting experiences and opportunities.
In conclusion, moving to Calgary requires careful consideration, research, and planning. Understanding the city's neighborhoods, educational options, housing market, and outdoor offerings can guide you in making informed decisions that lead to a successful and fulfilling relocation.
No matter whether you're drawn to the city's bustling urban scene or its breathtaking natural landscapes, it has something to offer every newcomer willing to embrace the adventure.
---