Worried about decorating your home with diamond painting art but you have run out of ideas so don't worry as we will guide you on how to easily decorate and frame your diamond painting masterpiece around your house.
Using Pre-Stretched Canvas for Diamond Painting Decoration
You can easily decorate your home by framing your All Diamond Painting Art on a pre-stretched wooden canvas. Make sure that the canvas you choose is about 1 or 2 inches smaller than your painting both by height and width.
Now gently apply your glue on the pre-stretched canvas and place your painting on the canvas frame and align so that the painting is aligned as center as possible while maintaining that all sides have an equal overhang of the painting. Now smooth the painting using a brayer on the and front of the painting and gently press the glued canvas against the diamond painting. Use the brayer to press the backside by flipping the painting over as well. Leave at least two inches around the overhang so that you can easily wrap the diamond painting around the canvas to give it an oil painting effect just bought from the gallery.
Now you mark the edge of your canvas about two inches around the backside for the painting overhead and cut from the edge of the canvas towards the outside edge of the diamond painting canvas using your trim tools. Repeat the process for all corners of your painting. Wrap the edge of your painting around the back of the canvas frame.
This diamond painting decoration method is great for showcasing your work of art in a special place in your home or office giving the painting a three-dimensional look.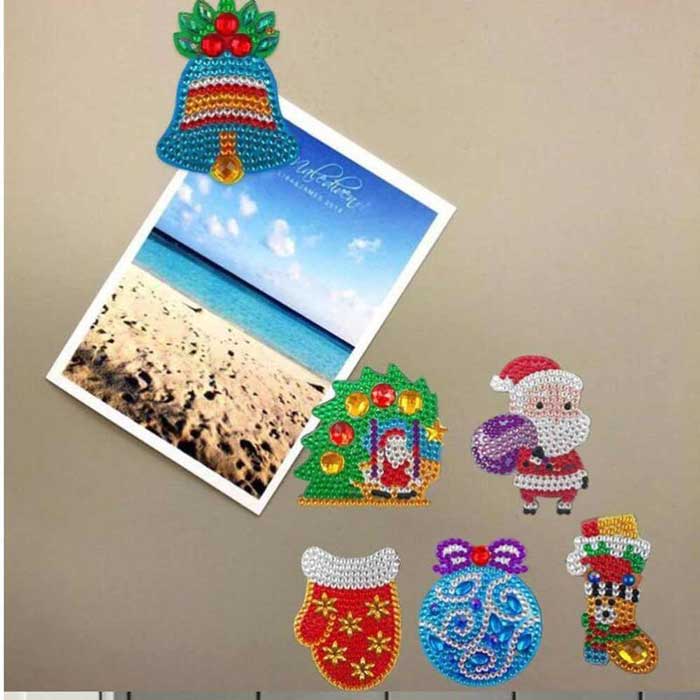 Using Cardboard Foam for Diamond Painting Decoration
You can easily decorate your house with your diamond painting using a foam board or cardboard. Carefully measure the cardboard so that it leaves just about two inches from the edge of your painting to wrap the edges easily. Trim the cardboard to the dimensions of the diamond painting along the back. Smooth out the diamond painting by using a brayer to remove any pockets of air from the painting. Ruler, cutting mat, and craft knife will be very useful for carrying out the diamond painting decoration procedure.
Decoration of Diamond Painting Using Custom Framing Business
Sometimes you want to enjoy the diamond painting art process but do not need the stress of carrying out the decoration process, therefore you can choose from many businesses that offer custom framing of your diamond painting, giving you the flexibility of the material and size for the painting frame.
Using someone's framing services ensures that you don't do any damage to your completed diamond painting that you cherish so much while ensuring high-quality masterpiece custom-framed providing the excellent display of your art and effort while also becoming great gifts for your family and friends.
Decoration of Photo Album or Book Cover Using Diamond Painting
You can easily decorate your home items like a photo album or book cover using small Disney Diamond Paintings featuring some special photos of family members or Disney characters for your friends or family reunion album or special road trip photo album giving your cherished item a unique look.
Decoration of Various Surfaces With Diamond Painting Art
You can use small diamond painting art pieces for decorating your home refrigerator or washing machine among other things. You can use small cardboard or backer board to secure your diamond painting art and then attach magnets in the corners of the board canvas. Now you have a portable piece of art that can travel with you.
Decoration of Pillow or Fabric Using Diamond Painting Art
You can easily decorate your pillow into a mosaic art piece by using diamond painting art as it adds a unique color look by creating pillow art just as embroidery does towards chairs and sofas. You can use fabric glue on your fabric or pillow for attaching your masterpiece diamond painting art or you can apply diamond painting using custom pillow size. Just try to avoid sleeping on the custom pillow as it will damage the diamonds.
Decoration & usage of diamond Painting Art as Mosaic
You can easily use your finished Paint With Diamonds Art as a mosaic insert on your furniture or cabinet door. You can use a backer board and attach your diamond painting art and use it as an insert for your cabinet door or you can also apply your diamond painting art towards metal furniture and doors by attaching magnets to the cardboard or backer board's back.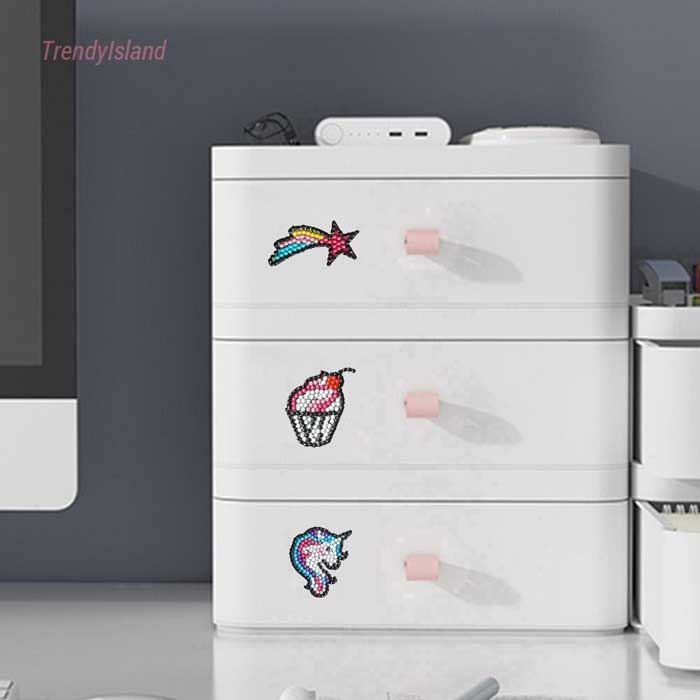 Decorating Diamond Painting Art Using Poster Frame
You can use your standard poster frame from your local hobby or craft store as these are perfect for fitting large diamond painting canvas art. They are easily available from your supermarket or discount stores. You can easily place your diamond painting art behind the plastic cover for the poster.
Make sure to flip the piece of insert around before putting your painting behind it to expose any borders. Afterward, apply the insert back and be ready to show off your masterpiece diamond painting.
Decorating Diamond Painting Using Used frames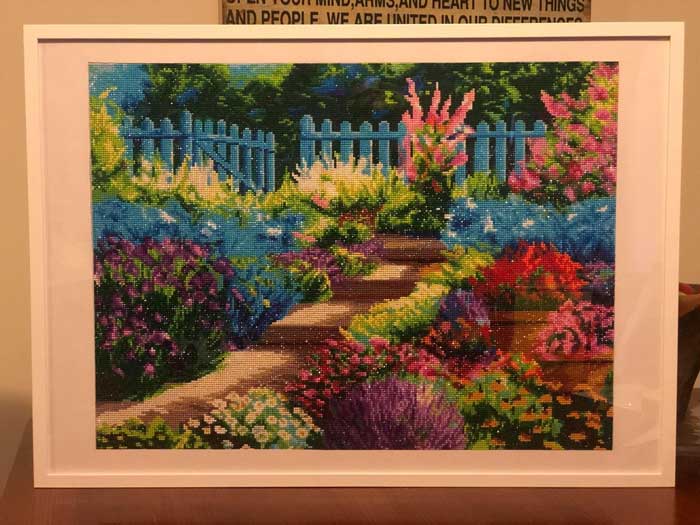 You can easily find very cheap used ones from your area's thrift shops as they are affordable, beautiful, and match the size of your diamond painting art so go do some treasure hunting of your own.
Decorating Diamond Painting Using Photo Frame
You can use any family photo frame for your diamond painting as these are affordable and available in a wide variety of designs and sizes. Make sure that the frame size is matching to your diamond painting and cut the matte of the frame using a ruler and utility knife. Cut your photo frame straight by measuring ends before you apply the cutting process.
Decorating Diamond Painting Using Wall Hanging Canvas
You can easily create your Diamond Painting wall hanging by simply gluing your diamond painting onto a blank canvas frame and you can display your art anyway in the house. Ensure that the canvas is about two inches smaller than the mounted painting to ensure perfect wall hanging. Just staple the painting corners to the edges of the blank canvas and you're good to go. This method ensures to bring out the real beauty of the diamonds without any distractions.