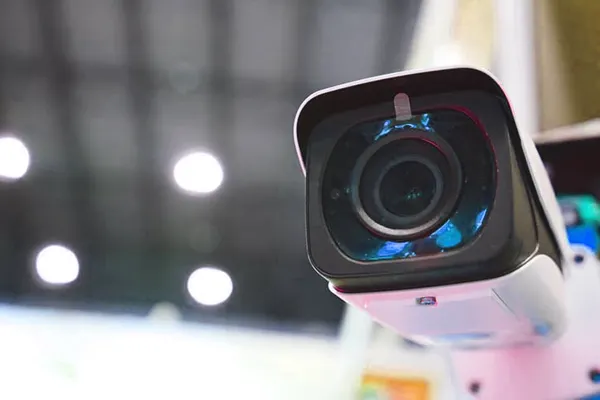 A pivotal aspect of any business is securing data and merchandise from thefts and hacks. Moving rapidly to provide the best safety features are many tech firms that have developed automated systems of alarms and advanced lock systems for companies.
Welcome to the age of digitization, where it's now convenient to integrate high-tech security apps that notify the owner of any trespassers disturbing the unit. These gadgets work around the clock like a human guard but with real-time information for surveillance of a storage facility.
From keeping a watch all over the factory with a camera, motion sensors that differentiate regular workers from suspected individuals, and a customized security device, are some technological mechanisms that are necessary to install in case of any mishappenings.
Some tools could be remotely accessed to control some of the general but relevant functions of a firm, tracking devices in case of theft, and recovering stolen products quickly by informing the authorities on time.
In this article, we will provide details of the varied lock systems for more control and peace of mind. The information will help you understand how the advanced security tech works to safeguard your valuable possessions in a self-storage unit.
High-Tech Locks and Access Control
A firm that is a parcel unit for Amazon packages or an artist storing her valuable paintings in a facility, the fear of theft can result in losing not just products but also ruin your reputation. Securing a factory with high-tech locks and installing cameras is just a small part of the protection system owners can rely on.
Nowadays, there are more sophisticated mechanisms like biometric systems with fingerprint and retina scans adapted by private as well as government authorities for authorized individuals.
The safety measures are so progressive that the owner can easily track and monitor exit and entry points with access to a detailed history of all logs throughout the day and month. Early detection is necessary to cover any negligence in safety.
For items that require specific environmental conditions, integrating these high-tech solutions with climate controlled storage units ensures that valuable items are not only secure from theft but also from environmental damage.
DO YOU KNOW?
A human microchip implant is an electronic device inserted subcutaneously usually via an injection. It is an extreme security technology for remote monitoring that may prove effective in preventing burglaries and theft.
Surveillance Systems and Cameras
Nowadays, it is common to integrate a high-tech surveillance camera for a modern self-storage unit. These help in constant monitoring of all systems in detail and any misleading or suspicious activity is instantly captured and recorded.
When implementing a surveillance system, several key features should be considered:
High-Resolution Cameras: Ensure clear, detailed footage which includes time and date and automated recording for at least three months.
Night Vision Capabilities: Essential for monitoring in low light conditions is most helpful in safeguarding your facility even from stranded wild animals.
Motion-Activated Recording: Efficient use of storage and power with a strong electrical and network connection backup should always be prioritized.
Remote Access and Viewing: Monitoring your storage unit from anywhere is possible with an app on your mobile with real-time information.
Integration with Other Security Systems: Enhances overall security efficacy that results in peace of mind.
These are a few examples of the most widely used security systems that industries are using for their valuable belongings.
For in-depth information on surveillance technology and tips on choosing the right system, the National Crime Prevention Council offers valuable resources and guidance. Self-storage access control is the best way to facilitate all requirements of a client bearing a professional responsibility.
There are enhanced systems that could be easily streamlined and utilized in any unit like electronic door and gate alarms, magnetic locks, wifi or wireless connection to a keypad. Cloud technology is another way for remote data storage that customers can conveniently access without the need to transfer a physical key.
Motion Sensors and Alarms
Improving an overall protection program is a big deal and motion sensors along with sophisticated alarms are highest in demand. These advanced systems add an extra layer of safety like immediately altering managers and, in some cases, law enforcement about any unauthorized activity.
A motion sensor can detect infrared energy, which humans and animals release with their body heat. An increase or a change in heat means someone has walked within the range of the facility. The system then notifies the owner through the security control panel with an alarm sound.
Climate Control Technologies
The integration of climate control tech for safety is a game-changer, especially for storing sensitive things like wooden furniture. These advanced systems maintain a consistent environment, protecting belongings from extreme temperatures and humidity levels that can cause damage.
When considering a storage unit that is weather-proof, there are several key features that could be checked.
Temperature Regulation: Maintains a steady temperature ideal for sensitive items.
Humidity Control: Reduces the risk of mold, mildew, and other moisture-related damages.
Air Quality Systems: Ensures clean air circulation, preventing dust and pollutants.
For more information on the importance of climate control in storage units, resources like the Energy Star guidelines can provide insights into energy-efficient climate control solutions.
Alarmed by constant storage unit burglaries and data theft, the self-storage industry has seen an exponential rise since 2019 as shown in the graph below.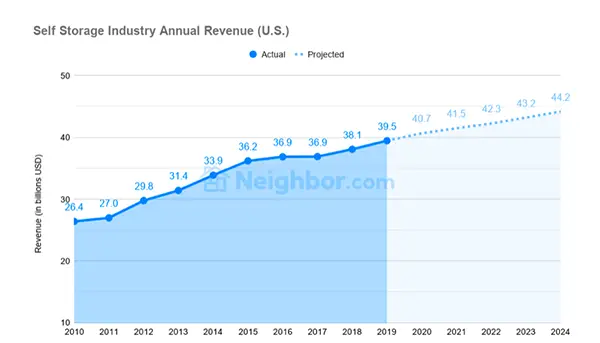 Mobile Monitoring Solutions
Mobile monitoring provides a unified platform for detailed analytics of every task that is controlled by a single system. Instead of using multiple tools for maintenance, these solutions provide huge data for collection, easy access, and technical checkpoints for key data in real-time.
The business owner can conveniently control all unit renters remotely through their smartphones or other mobile devices. This technology includes surveillance footage, instant notifications if motion sensors are triggered, and even the ability to control climate settings within a specific range.
The flexibility and ease of access provided by mobile monitoring are in line with current development trends in technology, offering a user-friendly and efficient way to stay connected with your valuables.
Enhancing Storage Security
In conclusion, the safety of a storage facility is the responsibility of a company that is reliable. The trust of a client can only be retained with the help of a robust security system that has updated software and at the same time is easy to access.
Enhancing protection and avoiding scenarios of theft or burglary can steal your customer's peace of mind. However, technology integration like motion sensors, cloud storage for data, high-tech surveillance cameras, and real-time notifications, can help many business owners grow without any fear.
---