In this blog, I will tell you about the ways to avoid plagiarism and how you can write a perfect blog by using these 5 ways.
Before talking about the ways to avoid plagiarism, first, let's look at what plagiarism is and how it can affect your blog.
What is Plagiarism?
Plagiarism is defined as copying some other writer/ Author content, post, article, blog, or any published paper and presents it as yours and not giving the original creator any credit.
It is regarded as stealing or theft of someone else work when you submit or publish it without giving them any credit or mentioning the source in references.
Is Plagiarism Detectable?
In academic writing, when deadlines are on the head to submit the research paper, students collect data from various sources. Sometimes in hurry or just not to work on the originality of the idea they simply just copy-paste someone else work and submit it to the concerned authorities.
Nowadays, as technology is advancing, institutions use much Software like Prepostseo which can detect the plagiarized content in seconds with the index report. This report shows from where the student took the content who is the original writer.
As a result, the student not only loses his reputation but also faces a heavy fine from the institution. Or in some cases, he gets expelled from the institution.
Plagiarism: a Coincidence or Intentional?
To be honest, it can go both ways. Either you write your content, blog, article, by doing research and somehow you use the same title or heading or forgot to mention the reference source. In this case.
A plagiarism checker will detect the plagiarized content. Which, you don't write on purpose but it happens somehow. But in most cases, it is done intentionally to save time and effort to create original content.
How Plagiarism Can Affect Your Blog?
Blogging is all about creating original content on daily basis. Content can be on current topics or some other topics, totally depends on which type of blogs you are posting. In general, when you come with a title for a blog and search your niche on Google, it will show you lists of blogs which is already written and post on google.
Now if you copy from multiple posts and re-write these and submit the final content as yours. Then not only google will detect this plagiarism content but also it will de-rank your website or page and in some cases delete your website.
A way to avoid this situation is to check the plagiarism of your content before posting or uploading online on plagiarism-checking websites.
How to Avoid Plagiarism and Write a Perfect Blog?
No need to be sacred if you have plagiarized your content. Once you find the plagiarized content by using a plagiarism checker, it will be easy to remove as plagiarism checking websites highlight the plagiarized content and also provides the source file from where you copied your content or the similarity of your content.
If as a writer you don't want to edit your content at the last minute, then in this case I write down the 5 easy steps to avoid plagiarism which you can follow to write the perfect unique blog for your audience.
If you follow the following listed steps, it will help you write a perfect and original blog post for your website. As plagiarism software can't detect any plagiarism content if you follow these 5 easy steps. By performing SEO key tools, you can rank your page on Google or any search engine.
Paraphrase your content
Give citation in text
Use plagiarism checker
Present your idea
Keeping the track of the sources
1. Paraphrase Your Content
The paraphrase tool is rewriting the idea of the original author into your own words without changing its theme. You can do this by reading and understanding articles or blogs related to your content. But this way of doing takes a lot of time and effort.
Nowadays, many software and apps can do paraphrasing of the copied content and give the originality without changing an idea.
It is easy to use and easy to perform but if you don't proofread once it has done the rewriting, and submit the blog, article online, Then there's a bit of chance of some plagiarized content.
You can avoid plagiarism by keeping the original format. Try to avoid similar words or sentences. It will leave a negative impact. You just have to make sure that your content text doesn't similar to the original.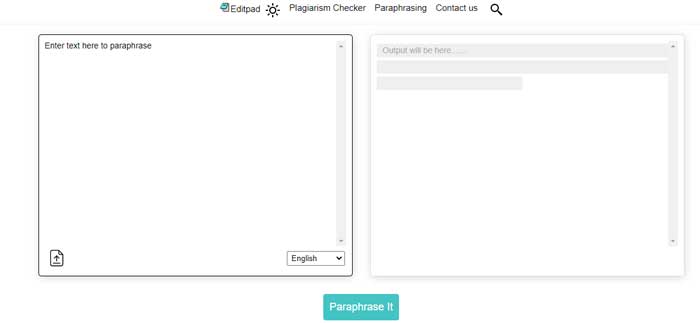 2. Give Citation in Text
It means that giving the credit to its original author in your text or quotes it word by word without changing the format and mention the author in your reference. This way you can avoid plagiarism by citing the source.
You can do text citation by entailing the name of the author, at which date he published the blog or content, page number if mention or paragraph line, and information similar to your blog.
3. Use Plagiarism Checker
You can use the help of a plagiarism checker to avoid any humiliation from plagiarized content. It will detect the plagiarized content and highlight it. You can also see the source files from where you copied the content. Thus, you can edit the plagiarized lines into your own words or paraphrase them. Hence you will get plagiarism-free content for your post.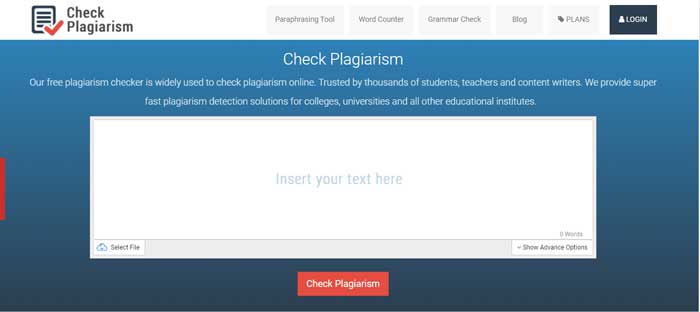 4. Present Your Idea
Always remember the basic rule of content writing which is to be original.
As for blog posting, you can't always take the ideas of other bloggers and post them as yours.
You need to be creative in your thinning and try to develop your idea and thought. This way it will be easier for you to write and present the core theme of your work. Always think about the unique perspective which is only yours which also contributes to the writing.
If you take the idea from somewhere else and frame it in your content then give citations to the original author to avoid plagiarism.
5. Keeping the Track of the Source
When you are searching for writing your blog, and after you find the blogs related to your idea, just keep track of these sources as you can mention from where you have taken this specific line or paragraph in the references to avoid plagiarism.